Who is she?
Not much is known about Vikatanitambā. We do know she is one of the Three Women Poets that are mentioned in The Classical Sanskrit Lyrics. It is stated in our book that based solely on her name alone, it is believed she is from southern India. So perhaps she looked something like this: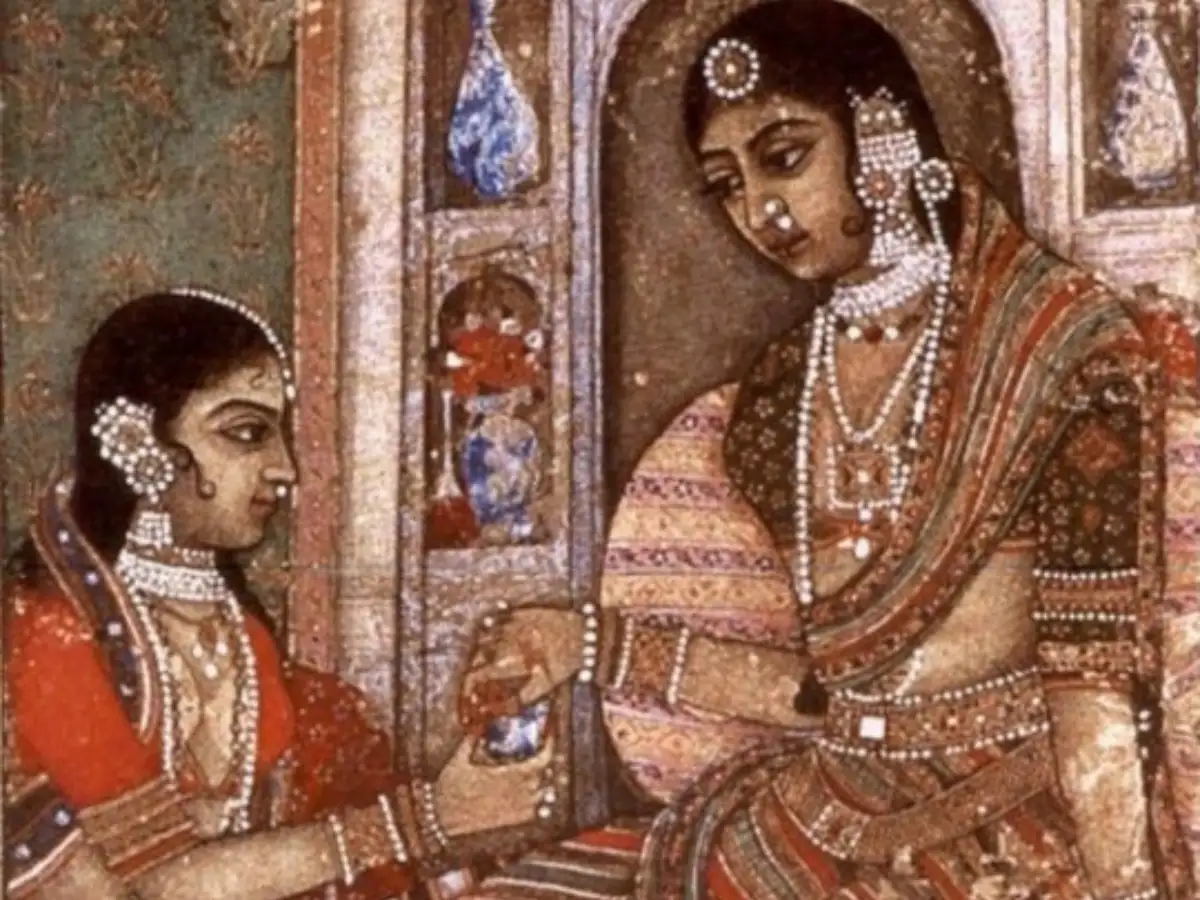 What is known about her is that she lived sometime between the fifth and seventh centuries. But even that is a very wide idea of when she was alive. I think to truly understand Vikatanitambā's work, we need to understand the role of classical Sanskrit lyrics. These works of art are defined as being a short snapshot of a singular fleeting moment. As the book states it is "seeking to forever capture an intensely emotional experience." Sanskrit lyrical poetry is called subhāsita, meaning "something beautifully expressed in language", it has to be short, well-crafted and thought out, and a self contained thought. And boy, oh boy, does our girl Vikatanitambā deliver on all of that. Despite our book saying she has a few poetic pieces, I was unable to find any other than the one below. 
Her work
As we will soon read, Vikatanitambā had no issues using erotic themes in her writings. But she showed us images through skillfully crafted words instead of using vulgar descriptions. Because of this, we can focus on the emotions she shares about the love making with her partner rather than being distracted by the details. I want to share the entire poem instead of just excerpts because it really is such a beautiful poem that I think should be viewed in its entirety.
As we see, her poem is a breathtaking view of love making and we, as the audience, get to experience the emotion and passion that took place during this act. It's beautiful and intense, without being uncomfortably sexually charged. The poem conveys sensual images instead of overtly sexual ones. We are left imagining the act itself. We get to experience the intense and intimate idea of losing yourself in your partner during sex. Of everything becoming a blur, of forgetting the meaning of anything in life and just being enthralled in being wrapped up in the emotions and feelings that making love with someone you care deeply for brings.
The picture above is what I imagine when I read her poem. The idea that everything "real" fades into the background and all we are left with is a cosmic feeling. The last two lines when she mentioned that she forgot everything, that she couldn't even remember who each of them were. Maybe she means that their bodies became one and mixed in a magical and atomic way.
Even though we know essentially nothing about Vikatanitambā, we all know the emotions she speaks of. We can feel that we are kindred spirits with her.
image sources:
photo one: https://timesofindia.indiatimes.com/life-style/fashion/buzz/the-history-of-sari-the-nine-yard-wonder/articleshow/70277974.cms
photo two: a creation of Mika Sweetman
photo three: https://www.pinterest.com/pin/226446687503940010/